Faux Christmas Gingerbread Cake
---
$89.99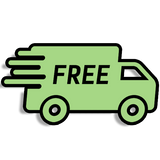 Ships free!
---
---
Fake Bake Goodies are a fun prop to decorate and add an element of surprise to any decor. It can be displayed as a centerpiece on your dining table are as a focal point at your Christmas Party.

With the proper care, Fake Bake Decor will last you for years to come.
This Faux Sweet Treat measures approximately 12"x 10"x10"

Don't Forget that Fake Bakes are for **DISPLAY ONLY and are created with **NON EDIBLE MATERIALS.

We would be glad to answer any questions you may have.

Thank you for visiting our shop.
You can follow us on Facebook at https://www.facebook.com/onthewallcharm

Make sure to follow us on Etsy too and you will get notifications when we list new items.  https://www.etsy.com/shop/OnTheWallCharm

This Sweet Treat was created using one of our Primitive Gingerbread Cookie pieces. The original cookie pattern is from Gingerberry Creek.
---
Share this Product
---
---
---