Mother's Day Purple Centerpiece
---
$79.99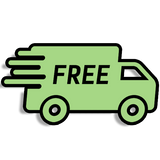 Ships free!
---
---
Purple Centerpiece - Mother's Day Gift - Gift for Mom - Gift for Grandma - Artificial Flower - Floral Centerpiece - Gift for Her

Mom's kiss your boo boos, take you to your first day of school, tells you she loves you and many more things you will always remember. You never need a reason to show her how much you appreciate everything she has done for you. This beautiful Centerpiece never has to be watered and she can look at it everyday and know how much you love her and everything she has done for you.

Centerpieces can brighten any room or office. When fully fluffed, this beauty measures approximately 20"x 2"x 15"tall

You can follow us on facebook at https://www.facebook.com/onthewallcharm

We would be glad to answer any questions you may have. We also do custom orders. Do you have double doors to decorate? Just message us, we would love to create the perfect pieces.

Thank you for visiting our shop.
---
Share this Product
---
---
---